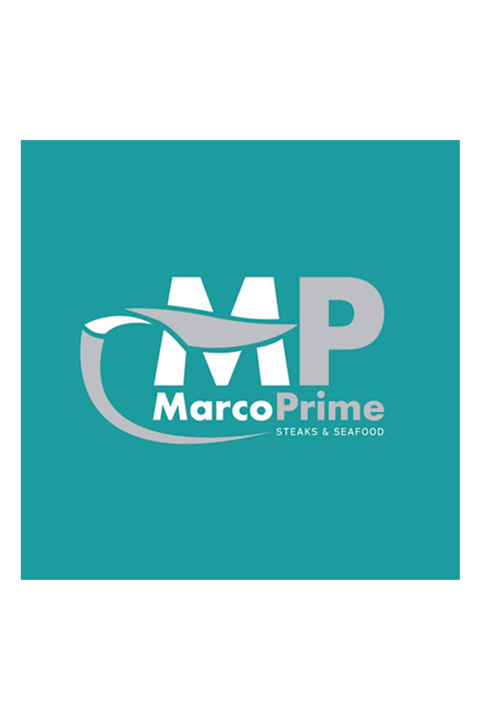 Marco Room Service
MARCO PRIME
Happy Hour 4:30 PM - 6 PM
Where a kind and attentive restaurant team will remind you what it feels like to enjoy a night out filled with delicious food and exceptional service.
Marco Prime takes pride in providing a superior one of a kind dining experience. Possessing a wide range of industry experience, and extensive food and wine knowledge. Enjoy yourself at Marco Prime Steaks & Seafood.
Open 7 Days a week 
HAPPY HOUR BITES
TRUFFLE & PARMESAN FRIES $5
Fine Herbs. Black Truffles.
CHOP STIX & SHRIMP $6
Tempura Crisp. Chili–Herb Glaze. Cooling Key Lime Aioli.
BRAISED PORK BELLY $7
Smoked Mashed Potato. Demi Glaze.
WAGYU BEEF CROSTINI $8
Sautéed Onions & Mushrooms. Crostini. Crumbled Blue Cheese. Balsamic Drizzle.

WAYGU SLIDERS $8
Two Mini Wagyu Burgers. Gruyere Cheese. Truffle Fries.
CHICKEN LOLLIPOPS $8
Smoked BBQ Chicken. Asian Coleslaw. Brussel Sprout Chips.
HAPPY HOUR SUSHI
SAMBA EDAMAME $5
Chili Sesame Oil. Sea Salt.
WAKAME SEAWEED SALAD $5
SALMON HOT PRESS $7
Sushi Rice. Salmon. Gruyere Cheese. Crispy Carrot. Kabayaki Sauce.
SPICY TUNA NIGIRI $8
Sushi Rice. Spicy Tuna. Red Curry Aioli. Jalapeño.